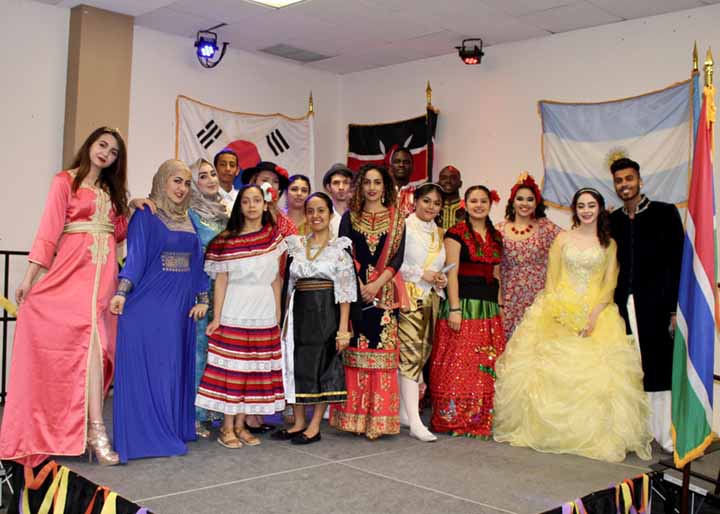 The Diversity Club is a club open to all students attending Reading Area Community College.
The Diversity Club's mission is to welcome and celebrate the culture of all individuals on the RACC campus and beyond. In addition, through education of the entire RACC community, the club will promote respect and cultural competency/proficiency of all individuals.
What We Do:
Help new international students in adjusting to a different environment
Host the International Festival
Host Guest Speakers
Foster connections between students
Community Service
Visit nearby attractions
The International Festival
Wednesday, April 11 from 11 AM. - 2 PM.
General Club Meetings for Spring 2018:
Second Thursday of every month at 4:30 PM in the Raven's Perch.
Friday monthly social meetings are posted on bulletin boards in Berks Hall.
Contact any of our officers for details.
Advisor: Dawn Gieringer
610-372-4721 ext. 4152