General Education Development (GED) and Adult Basic Education (ABE)
Adult Basic Education (ABE) classes offer basic reading and math instruction to adults functioning from a second-grade level to those reading on an eighth-grade level. All materials used in these classes are adult-oriented and address pertinent daily skills. Classes are free.
For more information on these classes:
High School Equivalency Program (HEP)
To prepare a student for the General Educational Development (GED®) test of high school equivalency, Reading Area Community College offers preparation classes, free of charge, to adults in our community. These classes meet both days and evenings at different locations throughout the county. An annual graduation is held at RACC in late Spring. In addition to preparation classes, students can receive one-on-one tutoring to help students achieve success in their classwork.
For more information on these classes:
Literacy Programs Information Center
610-372-4721 ext. 5322
Kratz Hall - 2nd Floor Reception Area
Reading Area Community College
 
GED Transcript Information
Individuals who have passed the GED® test may request a transcript through DiplomaSender: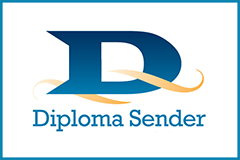 Visit www.diplomasender.com
Create an account.
Request documents (electronic or paper)
Effective October, 1, 2016 all Pennsylvania high school equivalency diplomas and transcripts for the GED test will be handled by DiplomaSender.
Initial diploma and transcript will continue to be free.
All documents are $15.00 per document.
Documents include: transcripts, duplicate diplomas, and letters of verification.
Additional Literacy Programs
Reading Area Community College also offers English for Speakers of Other Languages (ESL).