Current and Returning Student Registration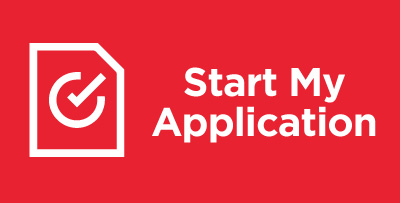 Register today!
At RACC, it's all about options. We offer in-person, remote and fully online learning opportunities. Courses are offered in traditional 15 week formats as well as accelerated 10, 8, and 5 week terms. Enrollment is on-going with classes starting monthly.
Steps to Register
New Students
Current Students
Easy steps to register: 
Step 1:  Access your Program Check Sheet. Download and print the curriculum guide for your program. This is your roadmap to your degree and on-time graduation.
Step 2:  Sign into myRACC > Everyday Tools > Self Service. Review your Advising Summary which will tell you what courses you have completed and what courses you still need to take.
Step 3: In Self Service, select Step 3: Register. Search for course offerings, add them to your plan and register.   
NOTE: PLANNED courses will appear in yellow. REGISTERED courses appear in GREEN.
If you have problems accessing the site or if you encounter any technical difficulties, please contact the IT Help Desk at helpdesk@racc.edu or stop by Berks Hall 411.
If you have specific questions about what courses to take or require assistance with registration, please visit the Student Success Center in Berks Hall 209
Returning Students
If you attended RACC within the past year, follow the current student steps above.
If it has been more than one year since you have taken classes RACC:
Log into myRACC to access your RACC email, Canvas and Self-Service accounts. Check your email for a Welcome letter that will include your login credentials for the myRACC campus portal.
After logging into myRACC, select "Self-Service" and follow the easy 1, 2, 3 Steps to Register.
If you need assistance selecting your classes or help with registration, contact the Student Success Center.
How To Videos