Pharmacy Technician Program
The RACC Pharmacy Technician Program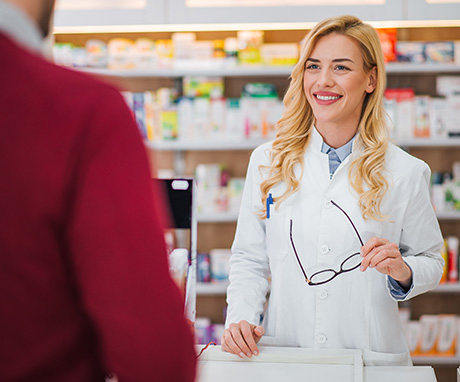 RACC, in partnership with Reading Hospital and Tower Health Medical Group, is proud to offer the 15-week Pharmacy Technician Program.
The pharmacy technician program will prepare students to take the national certification examination administered by the Pharmacy Technician Certification Board (PTCB). Students who complete the pharmacy technician program can seek employment in hospital settings and/or retail pharmacies.
The Pharmacy Technician Program will be held three evenings per week from 5:00 PM - 9:00 PM. The program is $2,495, including textbooks and fees. Students will experience classroom lecture, hands on training in the lab and practicum experience in a hospital setting.
Did you know pharmacy technicians:
Work in a field that is in high demand and is expected to grow 10%
Earn an attractive salary in the health care industry
Work for pharmacies, drugstores, general merchandise stores, hospitals, and grocery stores
Want To Learn More?
Contact Career Training by filling out this form, emailing or calling 610.375.8188 and a representative will be in touch with you soon.