"RACC is an excellent place to continue your education or advance your career." - Lonnie Walker, IV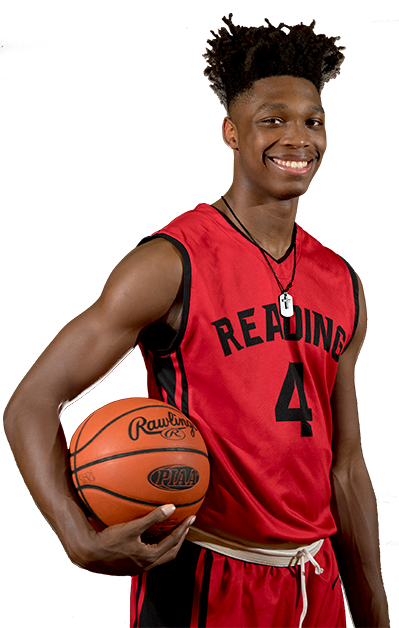 "Look at me. I'm just a kid from Reading."
This is from a letter Lonnie Walker wrote to the Reading School District in 2018 before accepting a basketball scholarship to the University of Miami. Lonnie stayed at Miami for one season before being drafted into the NBA by the San Antonio Spurs.
Dr. Khalid Mumin, Reading School District superintendent says, "Education is what set Lonnie apart from many other high school sports stars. There are good athletes, but here's the difference with a Lonnie Walker: He's not just a good athlete, he's a phenomenal athlete who's striving to be a phenomenal student also."
Lonnie says, "Continue to work on your skill – whatever it is. But remember, education is key. Focus on academics and value how you use your time. "Even though I went to college at Miami, I know many people who started at RACC. RACC is a great institution to continue your education or get job training for a better future. Are you going to spend time wasting your potential? Or are you going to work hard every day to achieve your dreams? Seeing kids and the youth saying, 'Wow, Lonnie made it to his dream.' Whatever you shall be, whatever you shall become, you can do it."
The choice is yours. Be true to yourself because anything is possible. Believe in yourself. Look at me. I'm just a kid from Reading."
The Lonnie Walker IV Foundation
Lonnie Walker IV, through his Foundation, will not only donate money, but more importantly, his time to show and instill in both the youth and adults of these communities that he touches that anyone can live out their dreams by continuing to always work hard, and never give up! Contribute to the Lonnie Walker IV Foundation
Photo by Reading Eagle