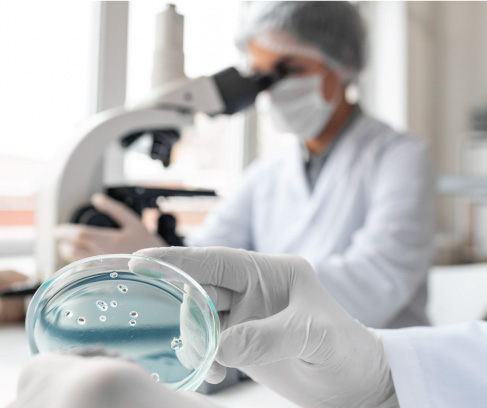 Interested in joining the Histotechnician Program but missed the fall course? We are offering HTT 110: Introduction to Histology in the winter interim for qualified students to join the next cohort of students in the program! For more information contact Alayne Fessler, HT Program Director.
The RACC Histotechnician Program
Do you have a passion for science? Do you want to work in a healthcare field and be part of a behind-the-scene team which focuses on detecting tissue abnormalities and aiding in the diagnosis of disease? If so, a career as a histotechnician may be your calling!  Histotechnology is a unique, diverse career that marries art and science into one stimulating profession with plenty of room for growth.
Why is it so important in the healthcare field?
A histotechnician or histology technician is a laboratory technician charged with preparing thin samples of bodily tissue for examination by a pathologist. This preparation includes cutting the tissue, mounting the slices on slides, and staining with special dyes.
Histotechnicians who graduate from Reading Area Community College with their Histology degree go on to pursue careers in the following areas:
Hospitals
Immunopathology
Industrial and university research
Marine biology
Pharmaceutical testing
Veterinary
Histotechnicians can earn an average salary of $61K+. It is a promising and rapidly growing field in which graduates can enjoy a long and successful career. Today, there are more jobs for Histologic Technicians than there are well-trained, qualified professionals to fill those positions.
Want to learn more?