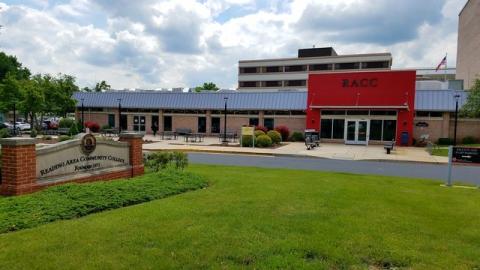 RACC Campus
Written by Marge Rumbaugh/Reading Eagle
Reading, PA — Dr. Susan D. Looney, president of Reading Area Community College, announced at Wednesday's board of trustees meeting that 540 students should graduate on Friday.
That is an unofficial count pending final grades, but it would be the most graduates in RACC's history.
The previous high was 510 in 2012. Last year there were 480 graduates.
This year's commencement at 2 p.m. in the Santander Arena also will feature a lower stage, compliant with the Americans with Disabilities Act, for disabled students.
Despite the increase, RACC has the third lowest tuition of all Pennsylvania's community colleges, Looney said.