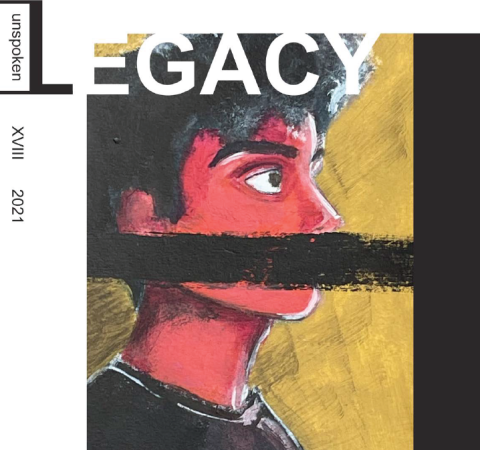 RACC Legacy Publication Wins National Acclaim
RACC Legacy Publication Wins National Acclaim
Reading, PA, May 18, 2022 – The Columbia Scholastic Press Association has recognized Legacy 2021 as a Gold Medalist publication and awarded "All Colombian Honors" for all sections (Essentials, Verbal, and Visual). In addition, three Legacy contributors have won "Gold Circle Awards" from the association.
Austin Graczyk, First Place in Experimental Fiction for "Cage Match."
William Allen, First Place in Essays for "Jenever."
Robert Bara-Popa, First Place in Photography, Single Artistic Photograph, for "Taken by the Wind."
Robert Bara-Popa, Second Place in Photography, Portfolio of Work.
 Legacy 2021 has also won "First Place for Best Magazine" among small colleges from the Eastern Division of the Community College Humanities Association. On top of the first-place award, four students have been recognized for their exceptional work:
Alex Lupold, First Place in Essay for "Looking Deeper: The Meaning of Godzilla."
Nicholas Fulwood, Second Place in Poetry for "The Art of Gift Giving."
Robert Bara-Popa, First Place in Photography for "Taken by the Wind."
Allyson Finney, Third Place in Photography for "At the Gates."
Legacy is an award-winning journal produced by students of Reading Area Community College. Legacy's goal is to serve as our school's creative outlet and provide a showcase for the excellence achieved by our students. Through prose, poetry, artwork, and photography, Legacy reflects the diversity and richness within RACC's campus. As it is entirely student run, Legacy also provides an excellent opportunity for students who choose to serve on its team to gain hands-on publishing experience.