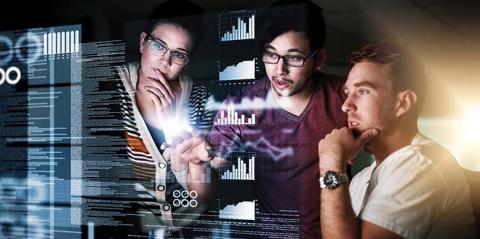 Cyber Defense Program
RACC has introduced the first of its kind course in Berks County. The Cyber Defense Certificate Program will prepare graduates for a successful future by earning a certificate in cybersecurity. In fifteen months, you will learn how to protect valuable data assets and develop next-generation cyber skills to anticipate and avoid cyber threats.
 
Whether you are already an industry professional looking to upgrade your skills or change careers, or you are a student looking to specialize in the field of cyber security; this program will help you gain cutting-edge knowledge and skills through coursework designed by industry experts.
 
The Cyber Defense Certificate combines both networking and systems administration fundamentals, with a focus on defensive strategies to securing systems. This accelerated program can be completed in 15 months, and all courses may be taken online.