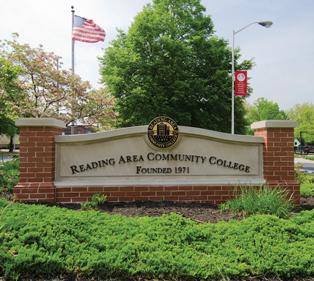 RACC graduation ceremony
Reading, PA, Friday, March 19, 2021 – Reading Area Community College will offer in-person graduation ceremonies for 2020 and 2021 graduates on Friday, May 7 in Santander Arena in Reading.
The college will be holding multiple ceremonies on that date. 
"We at RACC were determined, after having to postpone ceremonies during the height of the pandemic in 2020, to have an in-person ceremony this May if it was at all possible within health and safety protocols for our graduates and their families," says Dr. Susan D. Loony, RACC president.
Students eligible to graduate are required to register for graduation by Friday, April 16, 2021. 
"I am glad to say we found a way to make it happen, and we are thrilled that we will be able to give our graduates and their families, as well as our RACC faculty and staff, the ceremony they deserve for all the hard work they put into their education," she continues.
CDC guidance for organizing large events and gathering will be observed. Graduates will be allowed to invite a yet to be determined number of guests to the ceremonies.
More information will be available as the commencement date gets closer on the college's commencement website.
The event will also be livestreamed for graduates and their families who may not be able to attend in-person.