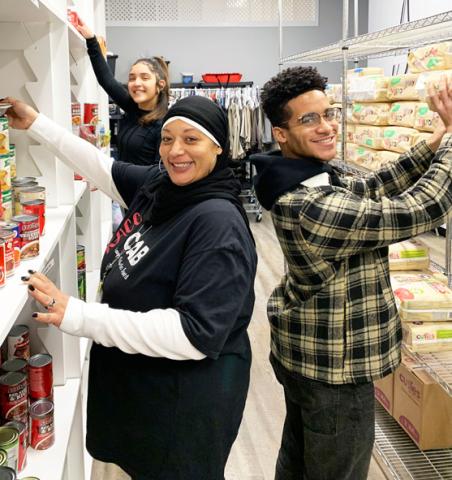 RACC Receives Hunger-Free Campus Grant
January 17, 2023 — Earlier this year, PA Governor Tom Wolf announced that $1 million in PA Hunger-Free Campus grants have been awarded to 28 institutions of higher education and private licensed schools to combat student hunger across the commonwealth. Reading Area Community College (RACC) is among those recipients, and will receive $40,000 in total grant funding. 
"Hunger affects far too many postsecondary students across the nation," says RACC President Dr. Susan Looney. "The PA Hunger-Free Campus designation and grant funding will help provide RACC students with access to healthy food so they can stay focused, learn and graduate."
Postsecondary institutions that received a PA Hunger-Free Campus+ designation implemented additional innovative solutions to address student hunger and other basic needs for their campus community in conjunction with demonstrating additional criteria. Examples of these initiatives included offering a variety of meal plans, including an option that provides ten or fewer meals weekly to avoid interfering with SNAP eligibility, creating or implementing meal-sharing programs, educating student leaders on campus to develop student-centered programs, or facilitating innovative community partnerships.
RACC will use the funding to support two campus initiatives. Approximately $15,000 will be allocated to providing hot meals to eligible students in the campus cafeteria. The remaining funds will support The Raven Food Pantry. The pantry is regularly stocked with a variety of non-perishable foods and products, including canned fruits and vegetables, peanut butter, jelly, snack bars, crackers, rice, sauce and pastas. Personal care and clothing items are also available.
The grants are awarded with the purpose of addressing food insecurity on campus, including expanding access to food options, creating awareness initiatives, and upgrading facilities. Awardees will be able to utilize the grant funds until December 31, 2023.
To learn more, contact RACC Director of Grants, Rhonda Hudak at 610.372.4721 x5016.